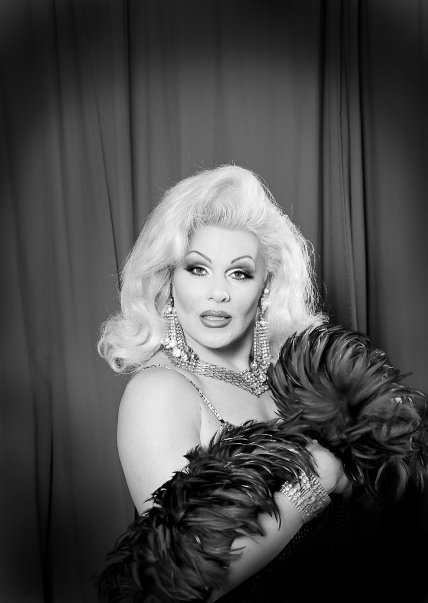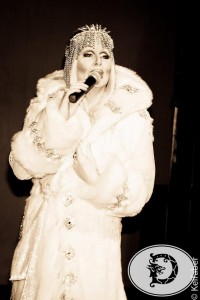 Cross Dressers, Female Impersonators, Drag Queens, or Transvestites. No matter how you say it, some men just like dressing up like women. And Damn… do they ever look amazing! Terri Stevens has been performing for almost 35 years, and I had the pleasure of meeting him at the Taboo Shows, where he was the host and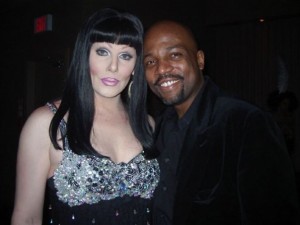 Emcee. Or should I say "she"? Like most people, if I didn't know better, I would have thought Terri was a woman. Most of the people at the show refer to Terri as a "her", and you can see why. The boisterous, hilarious personality and powerfully deep voice behind the ball gown, makeup and wig were certainly a surprise to me! I was instantly impressed and amazed with Terri, and I felt the need to learn more about him, and his profession.
Here's what Mr. Terri Steven's and I talked about when we got Up Close and Personal.
How old are you? I am 49, almost 50.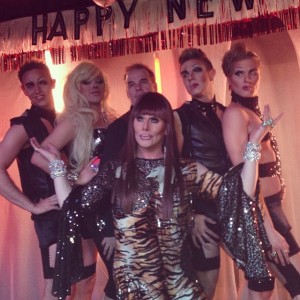 Did you always dress as a woman? Yes. I love shoes. High heels were always my thing, and I loved practicing walking around in them. I've always been gay. That's something you just know always. I feel like I am more attractive as a woman.
How did you get into performing as a drag queen? I had seen a show, and thought it was amazing. So, I found out who to talk to about getting in the show, and it just started there!
What kind of gigs do you do? Any! Whoever's going to pay, I'll do it! I perform mostly in gay bars. I have a current gig at Twisted Element 4 nights a week in Calgary, Alberta (Thursday to Sunday). It's a full drag show. I also do private birthday parties, and singing grams. It's always fun to shock people. I will do a full lip-sync and sing them a song, and then in a very deep voice say "Happy Birthday Baby". The look of shock on their faces is hilarious. They would never have known I was a guy.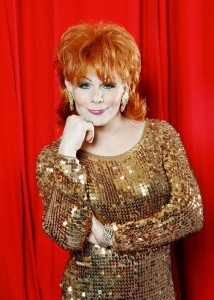 Is it mostly men that come to watch your shows? Are most of the people in the clubs gay? It is a gay bar, but gay and straight people both come. It's mostly straight women, though, out for a birthday party or stagette.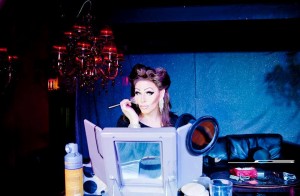 What's your favorite part about performing? I am very versatile. I can be very vulgar and obscene with the right crowd. I can be dead serious and really piss people off, and have fun playing on people's emotions. I am a comedian and entertainer! You have to know your limits and what you can get away with.

Tell me about the Ladies of La Cage, and the Guys in Disguise.  We toured as a troupe with these shows across Canada, city to city. Always praying we'd be getting paid well…if at all, in this industry! It's become very mainstream, so not as much shock value anymore as everyone's doing it.
What don't you love about your job? Always having to shave! I hate shaving.
Are all Drag Queens Gay? No. Some straight guys are married and like to dress up as women too.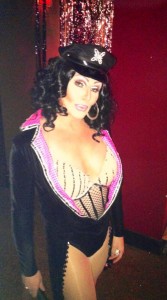 Who has inspired you? I absolutely love Cher and dressing up like her and performing her songs.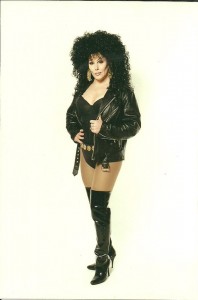 Other than performing, what else have you done in your life? I have been an extra in some movies, and I've done some acting in tv shows and commercials, which is really exciting. I also design and sew most of my own costumes, and design and make dresses for other people, for the right money. I also fix and style wigs.  
How did you learn how to do makeup and hair? I actually went to hairdressing school, and I've always been very artistic, so doing makeup didn't seem like a big deal to me.
You've been the Master of Ceremonies for the HIV Community events in the past. Are you an avid supporter within the community? I have lots of friends who are HIV positive, and it is very expensive to pay for the drugs that they need to take to keep themselves alive, so I support the HIV Community any way I can. Use protection, people!
Do gay men have more sex? No! It's definitely readily available, but it's a scary world out there as far as diseases, so you can't just go around fucking everybody.
How long does it take you to get ready for your shows? Less than 30 minutes.
How many dresses do you have? About 50-60 dresses, and tonnes of shoes and makeup.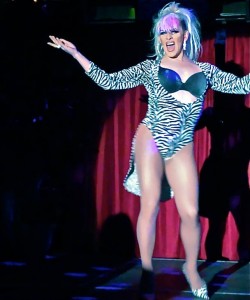 As a woman, I am terribly impressed with Mr. Terri Stevens and his beauty when he is dressed as a woman. He is gorgeous when he's done up to the nines in a ball gown and a fabulous wig. I know I could learn a thing or 2 from Terri; the first being makeup application, and the second; how to get "show ready" in less than 30 minutes!  I think I might need to get a few wigs, and maybe a Mr. Terri Stevens designer gown. In the meantime, I think it's time for another girls night out down at Twisted Element to see Terri and the other beautiful performers. Here's to a bar where you probably won't get hit on by a bunch of chachies, ladies!
Check out Mr. Terri Stevens, as Cher in the video below. Seriously, he's good. You gotta admit it!
To find out more about Terri, check him out on Facebook, Mr. Terri Stevens, or at Twisted Element.
To your lifestyle!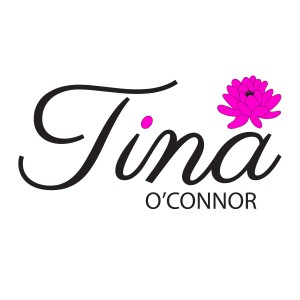 The following two tabs change content below.
Tina O'Connor is an on-air personality and relationship expert who focuses on parenting, sex and lifestyle issues — with a feng shui twist. She is the author and creator of the popular "Be That" book series, whose titles include "Be That Girl," "Be That Mom" and "Be That Kinky Girl," providing women and couples everywhere with concrete strategies to achieve more balance, happiness, peace and success in their lives. Tina holds a BSc in psychology and is a certified feng shui practitioner and mom of three who appears regularly on Global, CTV and Rogers TV stations across Canada. She has also appeared as a guest on a wide variety of radio stations, from CBC to Playboy Radio. With her straight-talking approach and dynamic personality, Tina gives real-world advice with a flair for entertainment. She truly is "That Girl."
Latest posts by Tina O'Connor (see all)
Tags: Balance Your Life, best books on self help, cross dresser, drag queen, entertainer, female impersonator, kinky, Lifestyle, performer, terri stevens, transvestite