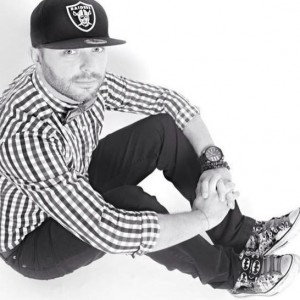 By Tina O'Connor
I met Jeff Moore about 4 years ago, while touring with the release of my first book, Be That Girl. My publicist booked me on Rogers Daytime York Region, and it was my second real TV appearance, other than spelling bee in grade 5.  I was nervous, but Jeff's bow-tie wearing, outrageous and comfortable personality made me feel right at home. I have been on Jeff's show 4 times now, and each time I learn a little more about Mr. Moore.  He hosts a live TV show, and shit happens, I've seen it firsthand. Jeff just rolls with it and keeps the show on the road. It made me wonder. How does one become a TV host?  What would it be like to host a live TV show every day? With no formal education in TV, Jeff Moore does it with style, calm, leadership and Adderall.  Here's what I learned when I got Up Close and Personal with Jeff.
Did you always want to be on TV? I always knew I would be an entertainer of some kind.
What made you get into TV? I was in college taking Police Foundations, and I got kicked out for too much partying. I started working in a factory. When I got fired from there, I wrote a book called "Twenty Something in the Twenty Somethings" to help others in their 20's. I was promoting my book, and I was a guest on Rogers Daytime YR. I was a good guest, I was funny and they liked me. They asked if I would guest co-host, and then they hired me. That was 6 years ago.  
What's your favorite thing about being a TV Host / Producer? I love hearing and sharing people's stories. 
Who has your favorite interview been with? Ashley Madison founder, Noel Binderman. He runs a dating website for cheating couples, and the interview made a lot of people angry. I love talking about uncomfortable topics, because it brings out emotion in people. 
If you could interview anyone, who would it be? Bill Clinton. He has led a crazy interesting life.
What do you think makes a good interview? It's 50 percent guest, 50 percent interviewer. As an interviewer, you have to have a genuine interest in the guest and the topic.
What's the craziest thing that's happened to you on live tv? We've had fire alarms, guest going missing from the green room 30 seconds before their spot, none of it is crazy. Every day is like a roller coaster, and you never know what to expect. I like that.
How do you handle doing whatever your guests want you to do on live TV? (Like snakes, blindfolds, bugs etc.) Really, it's my idea. I am a control freak when it comes to my show. If I don't want to do it, it's a no go. That stuff is fun, though. None of it really bugs me at all.
Where do you see yourself in 10 years? Hosting a more National / Canadian talk show, a non-traditional Canadian show that could compete with the big guys and one that doesn't scream "It's Canadian".
Are you married, or in a relationship? Do you have children? Do you want a family? No, No and No. I think the whole idea of it is bullshit. You're pressured to think that's what you should want. I don't want it. If it shows up, great, but for now it's just good being with me.
You must get proposals all the time from women, being a famous TV guy and all. How do you handle that? Of all the drugs, women are the best. I love women.
You're pretty open about the fact that you take Pharmaceutical Drugs. Is it all part of an image you're trying to create? No. I am a huge fan. I take Adderall daily, and it makes me better. It really helps me focus, I sort of have ADD.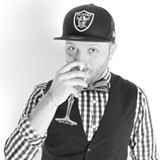 Day in the life of Jeff Moore. Get up at 5am, read the news; stay informed and prep for the day. Get ready. Travel to studio. 9am rehearsal. 10am we go live. 11 am work on guest booking and show concepts. 6 to 7pm, melt into couch. Get up and write! I have been taking a break from dating, and just focusing on moving forward doing what I love.  
Is it "what you see is what you get?" with you? Are you the same person offline as you are on air? Yes. There is no sugar coating. Too many people try to be something they're not, or write things they don't believe. I tried that when I started doing TV, but it's just too hard. It's easier just to be yourself.
What advice do you have for aspiring TV hosts / authors / kids? Education is good, but it's better to do. Traditional media is on the out, so be non-traditional. There are those who do, and those who teach. Apply yourself. Get a YouTube Channel. Focus on your goals, and keep trying. Be authentic and honest.
How do you inspire your team at the studio? I am so proud of my team, they would walk through fire for me. I respect them. I give opportunities and honesty.
Do you have plans for more books, or do you like to express yourself on your blog? I am working on a book right now, and it will be similar style to my blog. Blog is http://mrmooreblogs.blogspot.ca/
Are your blog posts based on true events? I don't answer that question. I think it's better not to know. Don't you think it's better not to know? Just get what you want from it.
Have you had your heart broken? Yes. I think everyone has.
Are you as romantic as your blog makes it seem? Ummmmmm. I don't know.
What would be your idea of a fabulous date night? Wine and appy's, or coffee. It wouldn't matter what we did as long as there was good conversation.
What qualities do you look for in a woman? Smart, unique. I don't really have a type. I like creativity, women who are comfortable with who they are, good conversation, and the ability to think.  I have been drawn to artistic and expressionist women.
What music describes you and your life? On the way to work, I've been listening to the Royal Blood Album. It's fairly heavy. For centering, I listen to "Never" by the Roots.
Clearly, Jeff Moore is more than just a smooth talking TV host. If you want to feel something, check out his blog.  I wonder if she really threw her phone at Jeff's head? Personally, I think it's true, but I guess that will be his secret. His blogs are laden with emotion, charged with lust, and filled with heartbreak. I hope his new book can bring out the same intensity of emotions and reactions.  We'll all be in for a treat.
Stay in touch with Mr. Moore:
Blog: http://mrmooreblogs.blogspot.ca/
Twitter: @MrMooreSays
Facebook:  TheJeffMooreBlog
The following two tabs change content below.
Tina O'Connor is an on-air personality and relationship expert who focuses on parenting, sex and lifestyle issues — with a feng shui twist. She is the author and creator of the popular "Be That" book series, whose titles include "Be That Girl," "Be That Mom" and "Be That Kinky Girl," providing women and couples everywhere with concrete strategies to achieve more balance, happiness, peace and success in their lives. Tina holds a BSc in psychology and is a certified feng shui practitioner and mom of three who appears regularly on Global, CTV and Rogers TV stations across Canada. She has also appeared as a guest on a wide variety of radio stations, from CBC to Playboy Radio. With her straight-talking approach and dynamic personality, Tina gives real-world advice with a flair for entertainment. She truly is "That Girl."
Latest posts by Tina O'Connor (see all)
Tags: Author, Be That Guy, blogging, dreams, Interview, Jeff Moore, Lifestyle, success, Teamwork, tina o'connor, TV Host, TV Producer, writing