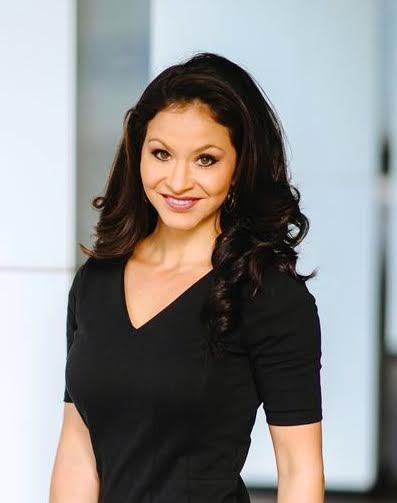 Being involved in the Taboo Naughty but Nice Sex Shows this last year really opened my eyes to a whole new world…a world where sex, and all of the naughty niceties that go along with it, are on the table…and all around you! You can talk about sex, toys, lube, condoms, whips, chains, rope, leather, lace …nothing is too Taboo! You can walk around wearing a schoolgirl costume, or your corset, or you can get your boobies painted and walk around without a top on. Men with no shirts, men with no pants, men with high heels, men in kilts, latex and masks. You can experience it all at the Taboo shows! One of things that draws the biggest crowds at Taboo, (other than the Boyz of Body Heat) are the free seminars with Dr. Jessica O'Reilly. In her Sex with Dr. Jess seminars, Taboo guests are schooled on everything to do with sex from how to give a hot blow job, (complete with live demos on real carrots), to finding and stimulating that secret spot we call G. I watched as crowds of people gathered around to learn real tips and techniques that would create more excitement, passion and energy in their sex lives. It's a reality that people have sex, and mos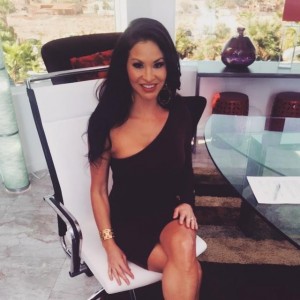 t of us want to have more sex, and we want to have better sex, but where do we look for information to help us create better sex lives, and stronger relationships? Thankfully, there are people like Dr. Jess who talk openly about sex and relationships, and who actively help others explore and create healthy, playful companionships with each other.  I was very impressed with Dr. Jess. She had the audience laughing and interacting throughout her entire seminar, and it was clear to me that the audience wanted to know more about how to do things better in every area of the bedroom. Let's talk about sex, baby! I got the chance to chat with Dr. Jess, and here's what I found out about Canada's most famous Sexologist.
How did you get on this path? As a high school teacher, I was very aware of the failing sex education system and I wanted to support teachers and students, and help everyone make healthy decisions, feel better about themselves, and cultivate lasting relationships.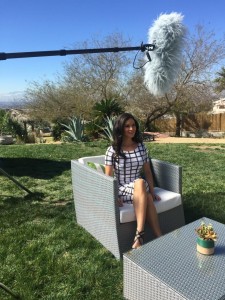 What, exactly, do you do? Well, I host a tv show on Playboy TV called SWING! It's a reality show about swingers with an alternative arrangement in their marriage living in a house, and I mediate introducing a potential couple to the house. The couple may choose to "swing", or not, and I am there to assist them in the process of exploring their interest. The show is in it's 5th season! You can also catch me every Tuesday morning on Global National. I am a Public Speaker, and involved in a variety of entertainment shows, like Taboo, the Gentleman's Expo and the Sexual Health Expo. I travel around the world, and have just returned from Poland, Switzerland, Turkey and the Czech Republic, where I hosted couples retreats, designed to enhance intimacy and communication for busy, high-powered executives.  I have developed behavioural, skill-based workshops combined with a follow-up plan for couples to follow once I am gone, so couples see long-term results. I have also written 4 books.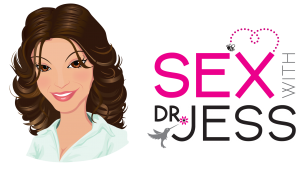 What does the media call on you for? They look to me for expert commentary on timely subjects, like marriage, love, the science of sex, break ups, general relationships and communication at work. For example, the show "Married at First Sight", I have been asked to discuss love at first sight…can it last? How?
What does it take to have great sex? The technique, the lube and the creativity is the easy stuff. It's the attitude, the dance, the teasing, that's more difficult. What you need for great sex is:
 Intimacy.   You need to feel close and secure. This stimulates oxytocin and vasopressin.
 Excitement. This is natural in the beginning of any relationship. As time passes, you need to inject surprising new activities into your day-to-day activities. Use unpredictability and surprise to create excitement! Throw your partner off. If you always wear pajamas to bed, sleep naked. Have a cold shower. Do something you wouldn't normally do. Take your brain off auto-pilot.
Exercise. Just get your heart rate up. Even if it's 5 minutes a day, do something. Try couples yoga, which will get you touching one another.
What's your goal? To make people feel better, and help them make their partners feel better about themselves. I am 10% of the contribution, they are the 90%. It's normal to want to leave your partner. You will fight. The important thing is why and how you fight. Invest 60 seconds per day doing something just for your partner, like a small favour, an expression of affection like snuggling or waiting for them outside the shower with a hot towel or warming up their socks. If you can do 60 seconds a day for a week,  you will build it into your routine. Relationships take work!
What do you love and hate about your career? I am at the point where I have started saying 'No' to offers. I am very choosy about who I collaborate with, and I only work with who I like! I write columns, but I much prefer a live crowd. I love speaking.
What advice do you have for men and women about relationships, and sex? We need to change the way we think about sex. We need to invest in our relationships the way we would plan our business or plan our career. You need to have formal discussions as a couple, set goals, discuss expectations. You need to write it down and create a relationship plan. You have to work at it. Sex is a large piece of it, and often the most neglected. Learn to speak your partner's Love Language
. Understand theirs and speak it. It requires effort. Push yourself out of your comfort zone. "But I don't know how!" You need to learn. You have to practice these activities. You must do something about it. Ask for help, and don't be afraid to ask. Create some "fresh air", and add more fun and pleasure. I wish that people just felt good about themselves; It's not a one-size-fits-all approach. We are all differently wired, it's the same as food. We can't all eat, or enjoy, the same foods. "Swinging" is scary to people. It's the threat of the unknown. The fear that deep down, we know we are going to have sex with the same person for the rest of our lives. The jealousy that someone else is enjoying something, and you are missing out. Most swingers are in their 50's, and have been married 20+ years.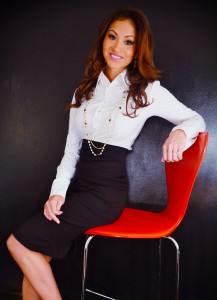 My advice?
"Don't worry. If it's working for you, do it." -Dr. Jess
Keep in touch with Dr. Jess. Here's how:
Relationships. Sex. Communication. Understanding. Happiness. Pleasure. Joy. Longevity. Friendship. Passion. Security. Companionship.
We have it all in front of us, around us, just waiting to be taken, to be attended to, given priority over other things in our lives. What are you putting your focus on? Have you got 1 minute a day to show someone that you care? Take it from Dr. Jess, you are going to need to add a little effort, but the payback on that minute will give you a lifetime of return. Here's to adding a little bit of the right lovin' to your life.
Wise advice, Dr. Jess!
The following two tabs change content below.
Tina O'Connor is an on-air personality and relationship expert who focuses on parenting, sex and lifestyle issues — with a feng shui twist. She is the author and creator of the popular "Be That" book series, whose titles include "Be That Girl," "Be That Mom" and "Be That Kinky Girl," providing women and couples everywhere with concrete strategies to achieve more balance, happiness, peace and success in their lives. Tina holds a BSc in psychology and is a certified feng shui practitioner and mom of three who appears regularly on Global, CTV and Rogers TV stations across Canada. She has also appeared as a guest on a wide variety of radio stations, from CBC to Playboy Radio. With her straight-talking approach and dynamic personality, Tina gives real-world advice with a flair for entertainment. She truly is "That Girl."
Latest posts by Tina O'Connor (see all)
Tags: better relationships, couplestherapy, globalnational, Lifestyle, playboytv, relationships, self help for couples, sexologist, sexual instruction, sexwithdrjess, swing, swinger, taboo, tinaoconnor