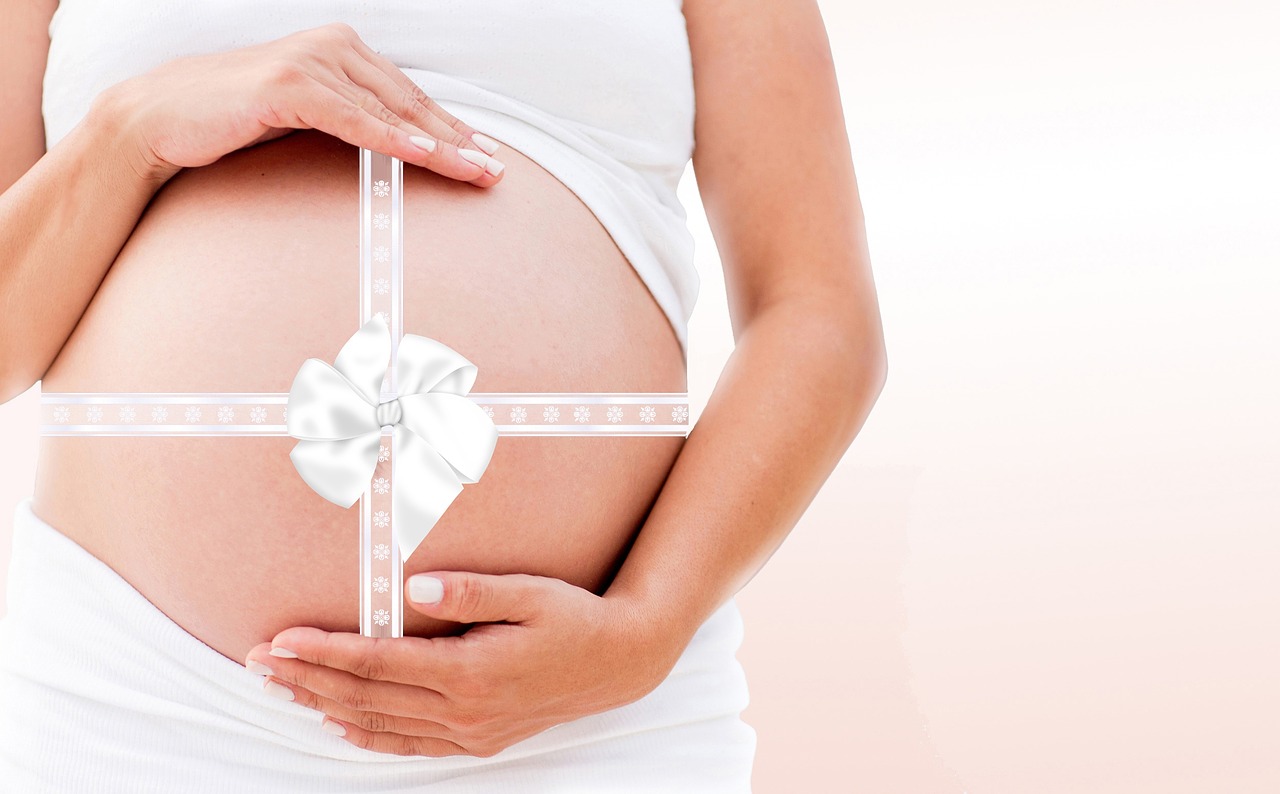 Being pregnant can be the most exciting time in any woman's life. It can also be a very scary time. Your body is changing, and at some point, you are going to have to deliver that baby! No matter what book you read or prenatal course you take on pregnancy, the focus is on D-Day. While delivery seems like a pretty big deal, in reality, it is usually 1 or 2 days of your life. What happens after the baby is safely out and in your arms? Babies don't come with a manual when they are born, and the first six weeks with a new baby are the most intense. But, if you are armed with the right information, those first weeks with baby can be glorious and memorable rather than overwhelming and nerve-racking!
Here are some simple strategies to prepare you for the excitement and adventure of parenting a brand new baby:
Sleep when your baby sleeps. Everyone will tell you this, and you need to do it! Your baby will not adhere to night and day sleeping patterns in the first 6 weeks, so neither should you. To ensure that you get enough sleep, always sleep when your baby sleeps. Resist the urge to clean your house, shower, catch up on work or return phone calls when baby is resting, and just sleep. Having a baby, and then caring for it, takes a lot of resources, especially if you are breastfeeding. The sleepless nights will be less stressful if you've gotten some sleep at other times!
Be supported. Use your spouse, family and friends for support and assistance. Allow your partner to parent too. You might think you need to do it all, but they need to learn how to parent (or grandparent) too. Network with other women who have children the same age as yours through Mom groups, or parenting classes.
Visitation. You might want everyone around, or you may not want anyone coming over! Respect yourself and your needs and have a gatekeeper who can be assertive about what you want without feeling guilty. Don't bother cleaning your home before guests arrive, and do not feel bad restricting visitation. When you do have guests, they will always ask if they can help with anything. Say YES, and have them throw in or fold a load of laundry, clean a bathroom, do the dishes or prepare a meal. Most guests will be more than happy to work for their right to hang out with baby…take advantage and let people help you.
Food. Before your D-Day, ensure that you have some easy, healthy food prepared. You will be so focused on taking care of baby that feeding yourself and your family will be more challenging. Fill your freezer with meals that can be easily heated in the oven by anyone. Cut up and freeze fruit to make energy-rich smoothies and freeze some hearty muffins. Meal plan and make grocery lists that can be used by others. (Check out Sandi Richard's Meal Planning Cookbooks!) Be That Mom Tip: Have a Foodie Baby Shower before baby is born. All guests bring one meal in lieu of a gift that can be frozen.
 Self-Care. Taking care of yourself will ensure that you are able to take great care of your baby without feeling overwhelmed. Make an attempt every day to do some maintenance items:Bath or Shower

Get dressed in clean clothes, wash your face, do your hair
EAT
Drink lots of fluids
Get outside with your baby
Take 20 minutes alone time

What you are doing is right…if it's working. Everyone will have advice for you, but you don't have to take it. If what you are currently doing  works for you, your baby and your family, then it's the right thing. If it's not working, seek out advice from those people who are getting the results you desire, and thank all the others who attempt to give you advice that you don't want. Remember that while your parents did a fabulous job raising you, things have changed, so stand your ground if your own mother wants to do things that don't work for you!
Put your baby down…awake. You do not have to carry your baby around all day long. Help your baby learn independence by putting them down for short periods of time. Spread a blanket on the floor and give them some tummy time (very important for development), or put them in their bassinet, playpen or bouncy seat. Be That Mom Tip: You can make your own homemade baby toys by printing out simple black and white designs and "laminating" the pages using tape.
Routine is key. While there will be no solid routine in those first 6 weeks, you should be planning for, and eagerly anticipating a solid daytime and night time routine for your family. Start with a sleep routine right away, and be consistent with what you do before sleep time with your baby. Using a sleep sack, giving baby a bath, story time, feeding time, singing and soothing should all be done consistently in a certain order. Your baby will quickly learn the cues signalling sleep time, and sleep will come easier for all of you. Develop a daytime routine also. Your baby will only be awake for about 2 hours at a time before they need to sleep again, so a typical daytime routine might look like:

Baby wakes up
Change diaper, if necessary
Feed baby (during the first 6 weeks, breastfeeding can last an hour!)
Playtime and stimulation. Singing, reading a story and going outside is a lot of stimulation for a baby. If they look away or fuss, they've had enough. Playtime may only last 5 to 10 minutes.
Diaper change, if need be.
Watch for the yawn, and sleep that baby!
Repeat!

Observe and listen to the cues your baby gives you. Your baby will try to communicate what it needs, so you must be attentive! Learn to distinguish between the hungry, the tired, and the poopy-diaper cry. If they pull their hair or their ear, rub their eyes, arch their backs, or yawn, they are ready to sleep. All babies are different, so be perceptive, and keep a journal.
Free Yourself. Stay true to yourself and your own needs. Have sex again, when you are ready. Go out with a friend for an hour or two, or plan a date night with your partner and leave baby with Grandma. If you are breastfeeding, introduce a bottle around 4 to 6 weeks. This will really free you up, and make it easier for others to soothe your baby while you are enjoying a bit of free time. Motherhood is a 24-7 job, but if you don't take breaks, you're going to crack or lose yourself along the journey. Inspire your children by showing them how important taking care of YOU is.
Enjoy every moment of your first 6 weeks with a brand new baby. If this is your first baby, it may seem like a struggle, but trust me when I tell you that it will never be more glorious than it is right now. Take advantage. Take a million pictures. Write in a journal and tell your baby about the silly, stressful, emotional, sleepless moments. Delight in every fart, smile, and coo that your baby gives you, and be thankful for the blessing of a dear, sweet baby. You are, and always will be, a great Mom.
To your happiness and success,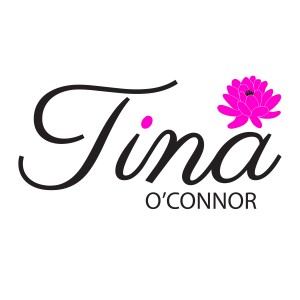 Are you ready to Be That Mom? I wrote this book for you…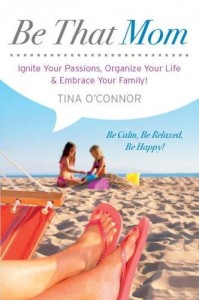 The following two tabs change content below.
Tina O'Connor is an on-air personality and relationship expert who focuses on parenting, sex and lifestyle issues — with a feng shui twist. She is the author and creator of the popular "Be That" book series, whose titles include "Be That Girl," "Be That Mom" and "Be That Kinky Girl," providing women and couples everywhere with concrete strategies to achieve more balance, happiness, peace and success in their lives. Tina holds a BSc in psychology and is a certified feng shui practitioner and mom of three who appears regularly on Global, CTV and Rogers TV stations across Canada. She has also appeared as a guest on a wide variety of radio stations, from CBC to Playboy Radio. With her straight-talking approach and dynamic personality, Tina gives real-world advice with a flair for entertainment. She truly is "That Girl."
Latest posts by Tina O'Connor (see all)
Tags: baby, Be That Mom, best books for self help for women, breastfeeding, first 6 weeks with baby, Lifestyle, new mom, new mom tips, newborn, Parenting, sleep routine