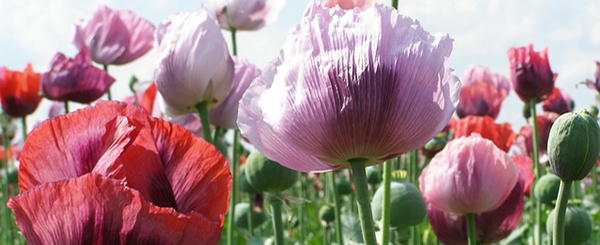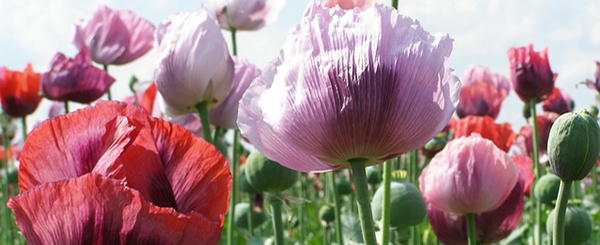 Spring is finally here, and you may be inspired to run outdoors and stay there until September! But before you put all your energy into the great outdoors, you've got to think about your home. It's been there for you all winter. It sheltered you, protected you and didn't judge you when you stayed in your pajamas all day, for a week.
It's easy in the winter to start projects, and not finish them, to collect things, and hide them in cupboards and closets so you don't have to see them, and to leave your recycling, bottles and garbage… for a warmer day. All the stuff you couldn't store outside made its way inside. Your home may be cluttered, disorganized, and full of stuff that needs your attention, NOW!
It can be overwhelming to think you need to take care of your entire home in one day, and if you're overwhelmed, you won't do a thing. Here's a few simple rules to get you started on rejuvenating your space, and making it easier to breath inside, so you can get out and enjoy that fresh spring air even sooner!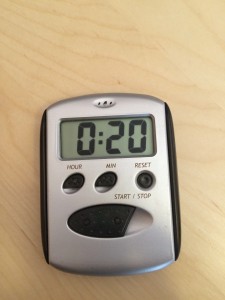 1. Set a timer. Make time every day for the next week to work on your space. It can be 20 minutes. It might be 2 hours. Make it a priority, and stick to your time. Create 20 minutes, set the timer, and be done when that timer goes off, regardless of where you end up. If you've got just 2o minutes, pick a drawer or a smaller cupboard to tackle. If you've got 2 hours, pick a whole room that's been driving you crazy.
2. Start with the areas you can SEE. If your clutter is on a counter top, the floor, or on your desktop, deal with those areas first. The open clutter will affect you most, so prioritize the areas you see everyday.
3. Take everything out. Whatever space you choose, remove everything from that space, and then proceed to sort it. Your sort piles will be: Keep it in that space. Keep it, but move to a different location. Get Rid of it. (Trash it/Recycle it/Donate it/Return to owner). Be ruthless! Simplify your life by getting rid of as much as you can. Reorganize everything that's staying in your space for ease of access, and deal with the other piles right away. Take the stuff you're getting rid of to the garage/car, and put the other stuff you are keeping in their new places. Success with one space feels so good, whether it's the living room floor, your pots and pans drawer, or your purse. Focus on getting one area in tip top shape, and the results will be motivating.
4. Obey the "Everything has a place" Rule. If you are keeping it, it has to have a place. If you bring something new home, it must have a space, or you are going to need to get rid of something to make room for it. 1 in, 1 out! And a space is not on a counter, of the floor, or squished behind something else. It must have a spot of its own that's easy to get to, and out of the way.
5. Before bed, take 20 minutes to walk around your home and tidy up any visible clutter. If you've been obeying the "everything has a place rule", this should be easy for you and your family. Do the dishes and put them away. put laundry in baskets inside closets, put books on shelves and toys in bins. Keep the counters and walking spaces clear. Clutter attracts clutter, so the best way to keep your home clutter free is to do a little arranging everyday.
Two weeks from now,  schedule a day for a trip to the dump, recycling depot, and local donation bin or store. This will give you 2 weeks to collect as much as you can out of your home, and  creates a plan for how you are going to deal with all the stuff you no longer need (plan-it, do-it!). If you do a little bit every day, you can make a huge dent in 2 weeks!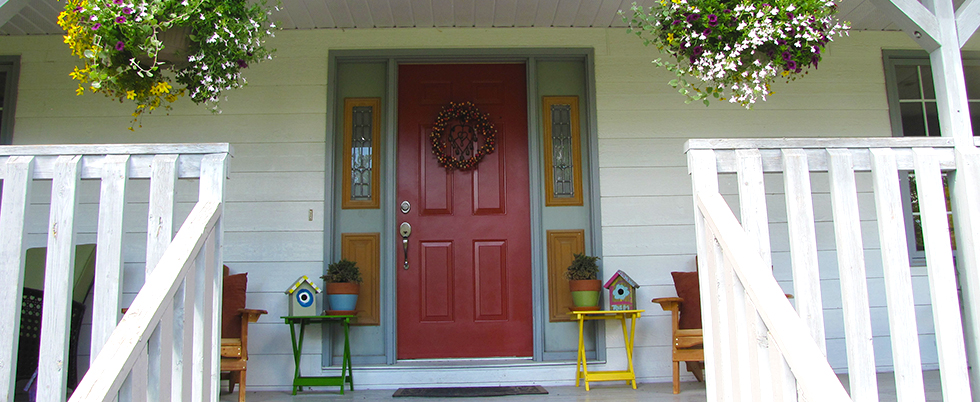 Have fun getting your home into spring shape. You will feel lighter, and more relaxed as soon as you start. So what are you waiting for? You've got the time, just take it, or make it, or create it. You, and your home, are worth it. Happy Spring!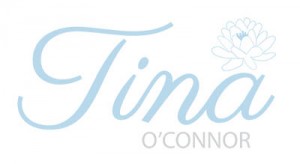 The following two tabs change content below.
Tina O'Connor is an on-air personality and relationship expert who focuses on parenting, sex and lifestyle issues — with a feng shui twist. She is the author and creator of the popular "Be That" book series, whose titles include "Be That Girl," "Be That Mom" and "Be That Kinky Girl," providing women and couples everywhere with concrete strategies to achieve more balance, happiness, peace and success in their lives. Tina holds a BSc in psychology and is a certified feng shui practitioner and mom of three who appears regularly on Global, CTV and Rogers TV stations across Canada. She has also appeared as a guest on a wide variety of radio stations, from CBC to Playboy Radio. With her straight-talking approach and dynamic personality, Tina gives real-world advice with a flair for entertainment. She truly is "That Girl."
Latest posts by Tina O'Connor (see all)
Tags: Balance Your Life, Be Organized, best books on self help, clutter clearing, Declutter, Feng Shui, Good Energy, Lifestyle, spring cleaning, tina o'connor, Tips of Feng Shui