Recently, I learned of a guy who has 7 different women on the go. He appears to be quite happy with his situation, claiming
"the worse I treat them, the more they want me." 
Damn men. Deliberately manipulating the sensitivity and emotions of women. Using our desires against us. Making us want for them. Giving us little tastes of pleasure, making us feel special for a night, and then skillfully pulling the attention away. Leaving us wanting more, but deliberately withholding until the time is just right. Then dashingly swooping back into our lives expecting to be given the royal treatment, again. And we do it!  We nervously reach out, fearing rejection. We anxiously watch the phone for a text. We wait for the phone to ring. We wait for a knock on the door. We pine for days, weeks, months, allowing our minds to stay attached to that which we do not have. When they do come back, we try even harder to impress them. Maybe this time, you can make him stay longer? Maybe if you suck his dick (better), he'll be all yours? Perhaps a fresh baked pie will do the trick this time?
Meanwhile, ladies, the perfect man may be walking into your life, and you might miss him because some asshole has your pussy wrapped up in chains that he refuses to lay claim to. Dammit! This has got to stop! We cannot allow men to control our pussies, our hearts and our minds. We must be confident, and know that we are worthy. If he's not prepared to give you what you want, when you want it, don't settle. You are worth more than that. Much more.
What do women really want from men?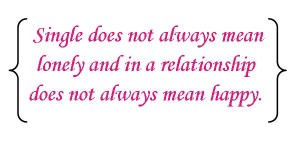 Diamonds? Trips? Horse drawn carriages? Well, ok. We want those, eventually. But before we even think of wanting stuff, we want more important things…things that are not so concrete, not so tangible, not so easy to give.
We don't want players. We want someone who's prepared to stay in the game, and WIN our hearts!
Here's 5 things he'll give you if he's really game:
1. Attention. Undivided. Personalized. Devoted. A phone call. A text. Dinner plans. Time. His time. All for you.If he was thinking about you and couldn't stop, he would let you know. He would reach out. He would say or do something. Anything. If he's your man, he won't be able to get you out of his head.
2. Attentiveness. He pays attention to what you say, to what you want, and how you want it. He listens to the clues you give him with your words, and with your actions. He asks you questions to learn more about you. He remembers. He personalizes your gifts (your favorite flowers, your favorite food). He writes you love letters, or love texts, or sends you songs that remind him of you. He tells you what he likes about you, and shows you that he cares, in his way.
3. Commitment… and I don't mean a ring. Watch his actions. He should want everything from you, not just your girly parts.He will not be able to stay away from you for long. He will want to spend time with you. He will want to introduce you to his friends and his family. If he's sneaking around to see you and keeping you as his hidden secret, don't wait around to find out why, even if the sex is good. Your heart is worth preserving.
4. Persistence. He's prepared to put up a fight for you. He won't give up easily. If you pull back, he won't let you run. If there are other obstacles, he will happily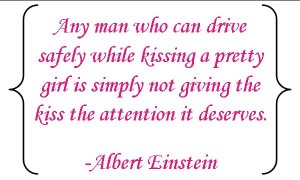 find ways around them, for you. He will show you that he wants you in his life.
5. Passion. He will want to have his
hands all over you. He will want to hold your hand, in public. He will kiss you passionately, for hours. He will steal kisses when he thinks no one is looking. He will hug you, touch your leg under the dinner table, grab your hair, throw you down on the bed, rip your clothes off, and then caress you tenderly. He will prove to you that his desire for you is real, over and over again.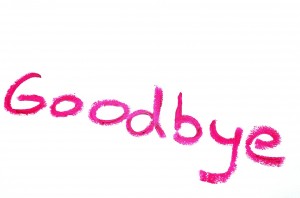 Deep down, ladies, you know if he's right. Be confident. If he's a tiger in bed, but leaves you hanging everywhere else, move on. Say Goodbye, and feel good about it. He's playing you. Break free of those chains, and keep your options open.
Men, if you would just give us what we really want, we'd be yours forever. I know, forever seems like a long time, but it will give us the opportunity to learn to make you the perfect pie.
The following two tabs change content below.
Tina O'Connor is an on-air personality and relationship expert who focuses on parenting, sex and lifestyle issues — with a feng shui twist. She is the author and creator of the popular "Be That" book series, whose titles include "Be That Girl," "Be That Mom" and "Be That Kinky Girl," providing women and couples everywhere with concrete strategies to achieve more balance, happiness, peace and success in their lives. Tina holds a BSc in psychology and is a certified feng shui practitioner and mom of three who appears regularly on Global, CTV and Rogers TV stations across Canada. She has also appeared as a guest on a wide variety of radio stations, from CBC to Playboy Radio. With her straight-talking approach and dynamic personality, Tina gives real-world advice with a flair for entertainment. She truly is "That Girl."
Latest posts by Tina O'Connor (see all)
Tags: be strong, better relationships, Confidence, dating, expectations, Lifestyle, relationships, Self Esteem, sex