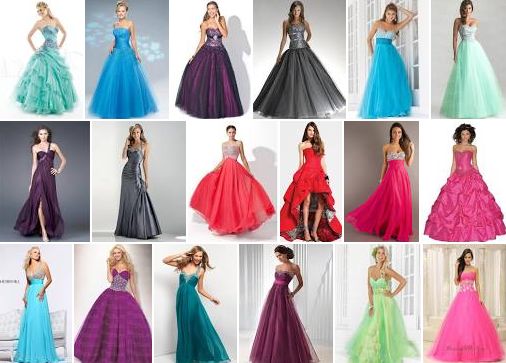 Well, Mom. You did it. The moment you have been dreaming about ever since your little darling was born…GRADUATION DAY. The journey may have been smooth, rough, or just a little bumpy, but they made it, and so did you!
While this is certainly a time for celebration, for many Mom's, Graduation & Prom night can be a stressful, exciting, sad, joyous, and festive occasion!
Here are 10 easy tips to help you keep your cool, and get the most out of "Being The Mom" of a Graduate!
1. Celebrate! This is a big deal and everyone that has supported you and your child in this process should be invited to celebrate the reaching of this milestone! After all, they did not get there alone. In addition to Prom night, be sure to plan a family get together to celebrate your grads achievement!
2. Reduce stress. Ask for help from family and friends with party planning and food prep for any parties you have planned. It's OK to get help…in fact, it's encouraged!
3. Consider hosting the after-prom party at your place. You'll know where they are, what they're doing, and who is there? You can supervise the party and ensure that everyone is safe and having fun. Invite a few of the other moms to hang with you and keep you company. Make sure the parents of everyone in attendance knows what the party expectations are.
4. Communicate with your Grad about the after-party.  Arm them with information and expectations! This is one of those nights that no matter what time they call you, you'll happily be there to give them a safe ride home from wherever they are.
5. Embrace the idea that this is "friend-focused time". Your grad is going to want to spend this time celebrating with their friends, and you might feel left out. Consider how often you see your friends from high school these days? Let your kids focus on this group of friends… they've worked hard together to get where they are and who knows where everyone is heading next.
6. Shop with your Grad. Sons and Daughters will love to have you accompany them on shopping adventures for the perfect gown, or tux– especially, if you are footing some or all of the bill. Those with daughters will invariably get more time with their children, as the search for the right dress can be a process!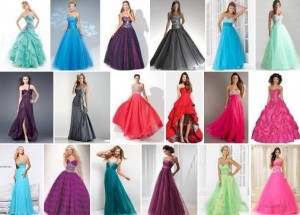 7. Buy yourself a new outfit. You ARE that 'Prom Mom' and you deserve to look and feel your best, too!
8. Don't break the bank. Let your grad help out, or pay for, portions of expenses associated with Grad, such as limousines or car rentals. You don't have to pay for everything anymore. Kind of feels good, right?
9. It's hard to let go. They have been under your trusted wing for years, and it can be hard to release them into the big world and allow them to fly with the wings that you have taught them to use. You have done an amazing job raising them to be independent, and now it is their chance to shine! Let yourself feel good about letting go a little… just a little.
10. Remember that the end of this journey is also the start of something even better. Just think of all the things you can do with their bedroom!
Enjoy this amazing time with your Grad. Be proud of them and of yourself, and be grateful to those who have shared in this part of the journey with you. The roller coaster of emotions that you will go through at this time can be overwhelming, but remember to enjoy it. Hug your child, remembering that you worked together as a team to get here and you will always be their "Mommy".
Congratulations to the Grads of 2014!
May your lives be filled with abundance and happiness!

The following two tabs change content below.
Tina O'Connor is an on-air personality and relationship expert who focuses on parenting, sex and lifestyle issues — with a feng shui twist. She is the author and creator of the popular "Be That" book series, whose titles include "Be That Girl," "Be That Mom" and "Be That Kinky Girl," providing women and couples everywhere with concrete strategies to achieve more balance, happiness, peace and success in their lives. Tina holds a BSc in psychology and is a certified feng shui practitioner and mom of three who appears regularly on Global, CTV and Rogers TV stations across Canada. She has also appeared as a guest on a wide variety of radio stations, from CBC to Playboy Radio. With her straight-talking approach and dynamic personality, Tina gives real-world advice with a flair for entertainment. She truly is "That Girl."
Latest posts by Tina O'Connor (see all)
Tags: Be That Prom Mom, Be ThatMom, better relationships, Graduation, Lifestyle, Parenting, prom, Say Yes to the Dress, Shopping