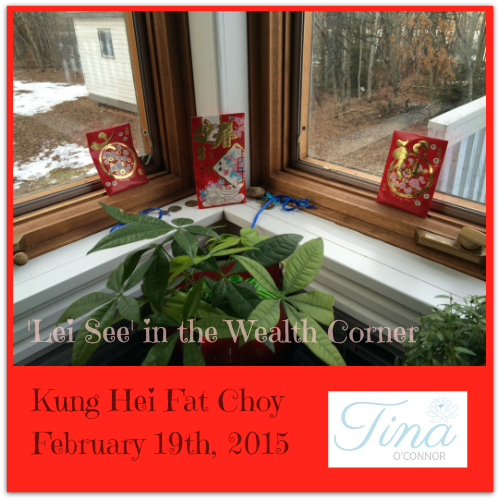 February 19, 2015
is the official start of the Chinese New Year — otherwise known as, the year of the Ram (or Sheep). While the Ram sounds rough and tumble, this year will embrace the qualities of the soft, woolly, gentle sheep, so we can all look forward to a more peaceful, bountiful year in 2015.
Take full advantage of the new year by using a little Feng Shui, mixed with some traditional Chinese customs and you can start your new year off with a BANG, complete with explosives!
Out with the old, in with the new. Clean and de-clutter your home before Feb 19. Get rid of anything you don't like, don't use, or don't have room for. Clean out your fridge/freezer, and prepare for the abundance of the coming year. Challenge yourself to go through each room and simplify.
DON'T CLEAN ON FEBRUARY 19, 2015. You don't want to sweep out any bad energy. (Great excuse, right?)
Keep cash in your wallet. Be sure that you have more than the usual amount of cash in your wallet — Start the year off with more than you need, and reap the abundance all year long!  

Tip: Buy a RED wallet.
Give

Lei See

, or red envelopes, with money in them to your family. Give one to yourself too, with what you would consider a decent portion of money. Put your envelope in the wealth corner of your home (far left corner of home from the front door). Spend it sometime before the end of the year (out with the old…room for new).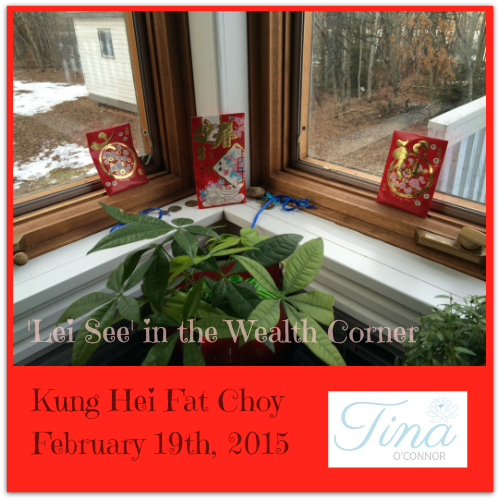 Start your year with a full bowl. Fill a bowl with candies and fill a fruit bowl with a variety of fruits. Tangerines, oranges and Pomelos are all traditional fruits, as they bring wealth.
Buy yourself a plant with blooms. Give plants to others as gifts. Plants that are blooming, or fruit producing at the start of the year are very auspicious, and symbolize much abundance. All healthy plants symbolize life and bring good energy.
Open your windows. On New Year's Eve, open your windows and leave them open for as long as you can stand to! Release the energy from last year, and when the clock strikes 12, close your windows, and know you are starting with a clean slate.
Set off some firecrackers. On New Year's Eve, at the strike of 12, set off some firecrackers to protect your clean slate from any impending evil that could affect your year. It's 2015, and you mean business.
Buy yourself some new clothes– preferably, red ones. Did you need that excuse to shop? (You're welcome!) Wear your outfit on New Year's Day and let the universe know that you are starting the year off with style and freshness! Red attracts more wealth, prosperity and abundance, so if you can pull it off, add some red to your wardrobe.


(Shoes, purses, accessories!)
EAT. This should have been number #1, but sometimes you have to save the best for last.

Feast with your family.

Your whole family. Celebrate the year that has past and focus on your future, all while enjoying the fruits of your labours and the love for your family.
Kung Hei Fat Choy!
May your year be abundant, and filled with all the health, wealth and happiness that you can dream of, and may you live every moment of this year in bliss.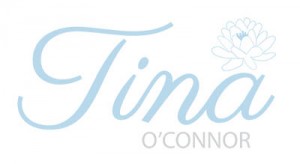 The following two tabs change content below.
Tina O'Connor is an on-air personality and relationship expert who focuses on parenting, sex and lifestyle issues — with a feng shui twist. She is the author and creator of the popular "Be That" book series, whose titles include "Be That Girl," "Be That Mom" and "Be That Kinky Girl," providing women and couples everywhere with concrete strategies to achieve more balance, happiness, peace and success in their lives. Tina holds a BSc in psychology and is a certified feng shui practitioner and mom of three who appears regularly on Global, CTV and Rogers TV stations across Canada. She has also appeared as a guest on a wide variety of radio stations, from CBC to Playboy Radio. With her straight-talking approach and dynamic personality, Tina gives real-world advice with a flair for entertainment. She truly is "That Girl."
Latest posts by Tina O'Connor (see all)
Tags: Be the Mom, Chinese New Year, Declutter, Feng Shui, Feng Shui Tips, get organized, Lifestyle, Year of the Ram, Year of the Sheep