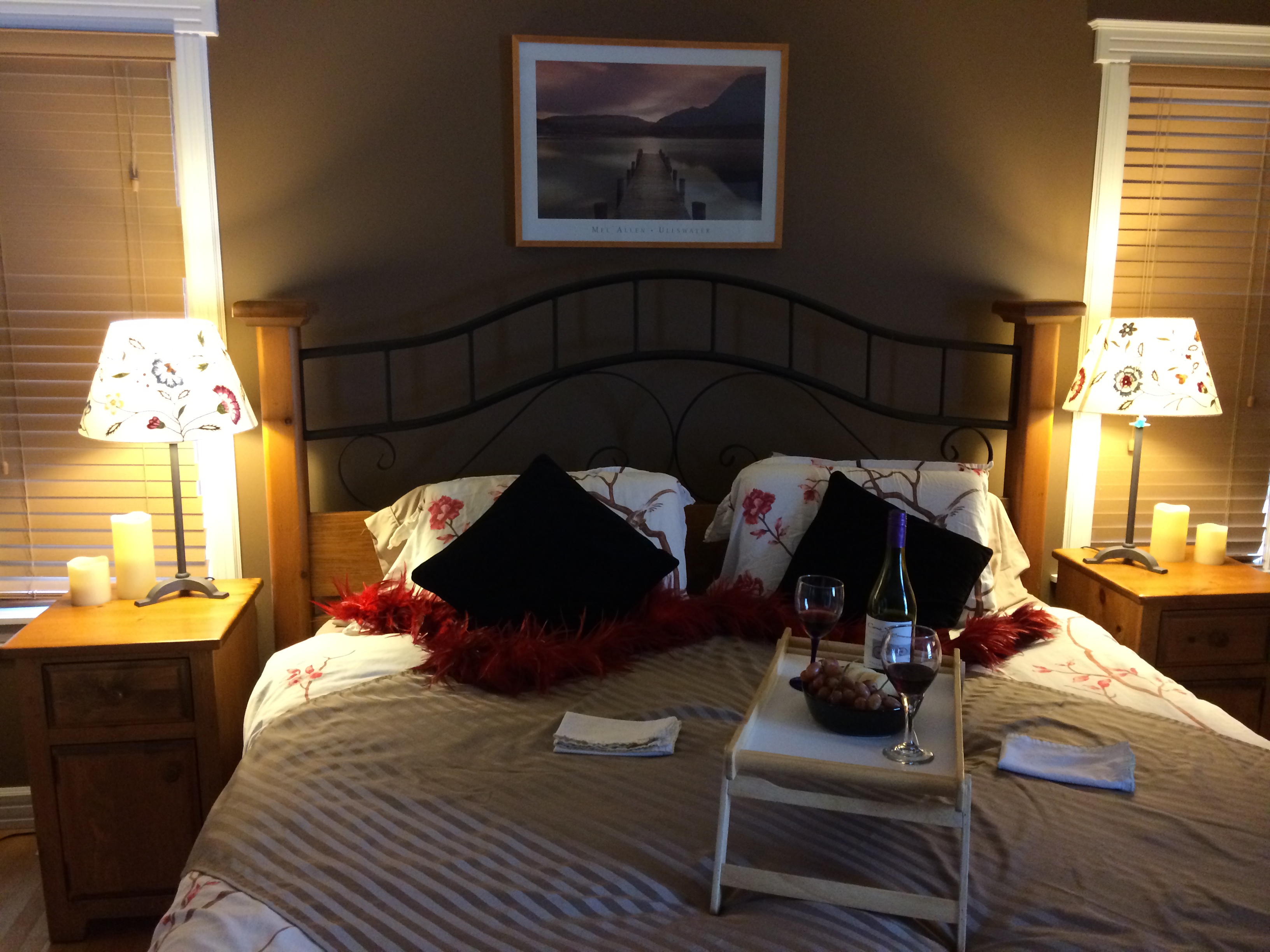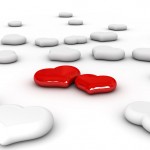 If you've ever felt like you could use a little more romance, sex, intimacy or love in your life (and is it ever enough?), it's time to start looking at home for the solution. Did you know that you can use your surroundings to get whatever you want out of your life? That's what Feng Shui means to me. A little move here, a little tidying there, the addition(or removal) of a few key items in the right places, and you will start creating magic in your life. For now, let's just focus on creating some more magic in the bedroom(priorities, right?!). You want results, you're going to have to do the work. Luckily for you, this stuff is easy so try to do one thing today!
Here's my top 10 'Action Items' to add a little lovin' to your life:
Place your bed in the power position. (picture of bed placement from kinky girl). You need to be able to see the door easily and not have your feet pointing directly at the door. This goes for anyone sharing the bed!
Use Duplicity / Pairs in the bedroom. 2 Side Tables, 2 lamps, pictures and artwork with pairs, 2 candles.
Color. Plush pillows, flowing, billowing curtains and soft carpets in the bedroom invite passion and play. Soft, calming paint colors are best for bedroom walls (earthy tones like browns and greens), and then you can add reds, pinks, and
purples as accent colors to stimulate passion.
Keep your bed made when you're not in it. Decorate your room to have a spa-like feel. Keep dirty laundry in the closet or laundry room so it's not cluttering your mind and your space. Remove any clutter from your bedroom, especially from under the bed. Respect this space and let the good energy fuel you.
Add plants in pairs to your room. Put them in earthy pots, and use reds, pinks, whites and purples in the pots and in any flowering plants. Use round leaved, smooth plants. Add fresh flowers whenever you can.
Remove work from the bedroom. If you're working in your bedroom, it won't be relaxing, and it won't be a place where you can easily go to create passion. Focus on making this a relax zone. No electronics (no tv's or phones allowed (other than to play some relaxing or sexy music) and not too many books.
Put a lock on the door, especially if there are other people living with you. Make your room a private area where you can feel free to do what you'd like undisturbed.
Remove mirrors from the bedroom. Mirrors and bedrooms do not go together. If you have mirrored closet doors, paint them. If you have an ensuite bathroom connected to your bedroom, keep the door closed.
Buy a new mattress. All energy remains in your mattress, so if you've had a relationship end, a death of a partner, or you've had a rough patch with your current partner, this could be your best investment in your future.
If you're single, look around your home and your bedroom with a new eye. Is there room in your life for someone else? Make room for new love in your life by acting like you've already got someone sharing your space with you. Sleep on your side of the bed, make room in the closet and in the bathroom cupboards for your new partner's things, add artwork and images that reflect pairs. Live it like you've already got it, and it will show up. Get rid of any photos or momentos that you have from past romantic relationships (whether you're single or not!). These will hold you to the past. Say goodbye to the past, and you will launch yourself into a better future.
Always add intention. What do you want? New love? Better Sex? More intimacy? Just more time with your partner? Whenever you change something in your home, focus on what you want, and expect to get the results you want. Intend, and you will create magic in your home.
To Your Happiness,
By Tina O'Connor, BSc Psych, CFSP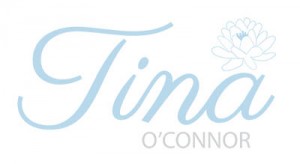 Want More? Check out Be That Kinky Girl!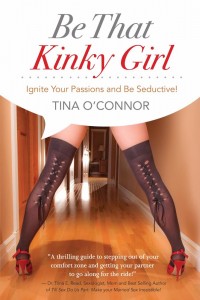 The following two tabs change content below.
Tina O'Connor is an on-air personality and relationship expert who focuses on parenting, sex and lifestyle issues — with a feng shui twist. She is the author and creator of the popular "Be That" book series, whose titles include "Be That Girl," "Be That Mom" and "Be That Kinky Girl," providing women and couples everywhere with concrete strategies to achieve more balance, happiness, peace and success in their lives. Tina holds a BSc in psychology and is a certified feng shui practitioner and mom of three who appears regularly on Global, CTV and Rogers TV stations across Canada. She has also appeared as a guest on a wide variety of radio stations, from CBC to Playboy Radio. With her straight-talking approach and dynamic personality, Tina gives real-world advice with a flair for entertainment. She truly is "That Girl."
Latest posts by Tina O'Connor (see all)
Tags: be that kinky girl, best books on self help, better relationships, get organized, Good Energy, Lifestyle, Love, sexual instruction, Tips of Feng Shui