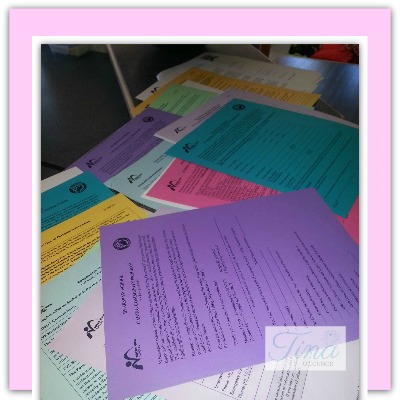 Back to school is a shocking change for kids and parents alike. Children may feel stress over who their teacher will be, who their new classmates will be, and feel the pressures of excelling at school. Parents must deal with the dreaded lunch making, sorting of schedules and any 'Back to School' needs for supplies, shoes and clothes! Change is always a bit stressful, so take the time before school starts to discuss feelings with your children, and help them to relieve anxiety and replace it with excitement. (Both feel the same in your belly… just change the words you use!) You can also explain to your children about the stresses you will have as parents with the return to school, and that you will expect extra help around the house (many hands make light work).
How can your kids help?
Take Ownership Over School Needs:
The kids can make their own lunches and snacks, unpack their own backpacks, and take charge of any homework they have.
Chores:
Of course!  Laundry, dinner prep, bathroom cleaning, and vacuuming– children of every age can find ways to help out with age appropriate tasks.
Scheduling:
Discuss with your family what the school schedule is going to look like and try to prepare a week before school starts. Buy lunch stuff, get the backpacks out and assess if new ones are required, and start putting your kids to bed earlier than usual to get them back into an early-to- bed routine.
School supplies:
Most schools have the option of buying the school supplies from them for one price. Often, the price you'll need to pay is lower than what you can get at the store, and it saves you having to shop for a huge list! It's efficient and it ensures that all the children have the same supplies… less chance of judgement and comparison.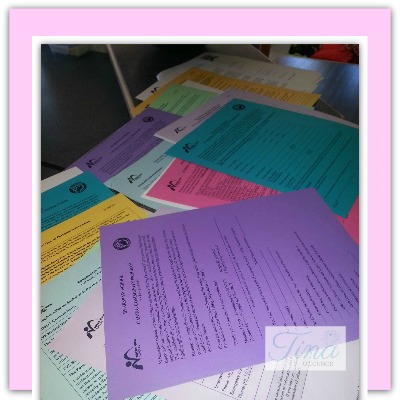 School Paperwork:
UUURRRGGGHHH! One would not believe the amount of paperwork that needs to be filled out for each child at the start of the school year! Yes… it is annoying, but my rule is "DO IT NOW!" Take time the night you receive the paperwork to just get it done! If you have multiple forms for multiple kids, fill out the basic information on one (which will be the same for all) and make photocopies. Then, simply insert the info for each child (First name, birthdate, etc). This will save YOU a lot of time!  You can also be prepared the week before by gathering the stuff you know you will need (health care numbers, etc), so you're not scrambling for it.
Remember, when you are feeling stressed about getting your kids back on a strict schedule, try to think of those days when your kids were driving you crazy over the summer! Turn your stress into joy– now it's someone else's turn to care for them!  (Thank goodness for teachers!!)

The following two tabs change content below.
Tina O'Connor is an on-air personality and relationship expert who focuses on parenting, sex and lifestyle issues — with a feng shui twist. She is the author and creator of the popular "Be That" book series, whose titles include "Be That Girl," "Be That Mom" and "Be That Kinky Girl," providing women and couples everywhere with concrete strategies to achieve more balance, happiness, peace and success in their lives. Tina holds a BSc in psychology and is a certified feng shui practitioner and mom of three who appears regularly on Global, CTV and Rogers TV stations across Canada. She has also appeared as a guest on a wide variety of radio stations, from CBC to Playboy Radio. With her straight-talking approach and dynamic personality, Tina gives real-world advice with a flair for entertainment. She truly is "That Girl."
Latest posts by Tina O'Connor (see all)
Tags: Back to School, Be Organized, Be That Mom, best books on self help, Feng Shui Tips, get organized, Lifestyle, Parenting, School