Are you struggling with your teenage child, or dreading the day your child becomes a teen?
Here are 8 ways to make the teenage years less of a challenge, and more of a learning experience for your whole family.
Remember back to when you yourself were a teen. Try to remember how your parents handled you, and how you reacted. Use this as your gauge on how you want to parent.

Let go… just a little. The teenage years are the transition from child to adult, and it is natural for teens to begin to pull away. It is our job as parents to teach our children independence, and if we never give them that, they'll never learn how to live independently.
Pick your battles. Avoid all unnecessary struggles. If it is not a safety risk, decide how strict you really want to be.
While it is easy enough to try and tell your teens what to do, (because you know from experience what will happen), it is best to allow them to make their own choices, allowing for natural consequences. They will learn best by doing– not by you telling them what to do. Show, lead and teach by example.
Communication is key. You need to be open-minded, and careful about how you react to the things your teens will tell you. Freaking out will only make them withdraw from you. Listen, observe, and try not to interfere too much with your judgements. Make opportunities to get your kids talking… turn the radio off in the car while you taxi them around, invite them for lunch during the school day or take them shopping.
Teach them life skills, such as cooking, laundry, and cleaning.  Let them get a job (or at least encourage them to). Prepare them for the real world, and they will be more confident and have a higher self-esteem. Provide them with opportunities to contribute to the family team – it will help you, and them!
Keep them busy with hobbies! Find things they are passionate about, and help them to get involved.
Arm them with information. If they know what to expect, and they have a good head on their shoulders, they will make good choices. Talk to them openly about sex, drugs, and rock and roll, and they'll be straight with you and prepared to take on the world. Be open, even if it feels awkward.
Remember… do not be hard on yourself or on them. Their behaviour is not a reflection of you, nor does it have anything to do with you. Give them an inch and see what they do with it. They may just prove to you that they can FLY on their own.
And, do not compare your family to others. Your family is perfect just as it is. Have fun and laugh off all things that seem like really big things. It is all really small stuff in the end, and the teen years will go by sooner than you think… and they'll be leaving to college, university or to travel the world! Enjoy this transition and hug your kids as often as you can.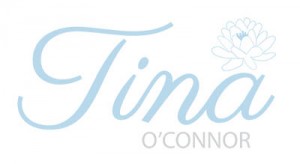 The following two tabs change content below.
Tina O'Connor is an on-air personality and relationship expert who focuses on parenting, sex and lifestyle issues — with a feng shui twist. She is the author and creator of the popular "Be That" book series, whose titles include "Be That Girl," "Be That Mom" and "Be That Kinky Girl," providing women and couples everywhere with concrete strategies to achieve more balance, happiness, peace and success in their lives. Tina holds a BSc in psychology and is a certified feng shui practitioner and mom of three who appears regularly on Global, CTV and Rogers TV stations across Canada. She has also appeared as a guest on a wide variety of radio stations, from CBC to Playboy Radio. With her straight-talking approach and dynamic personality, Tina gives real-world advice with a flair for entertainment. She truly is "That Girl."
Latest posts by Tina O'Connor (see all)
Tags: Balance Your Life, Be That Mom, better relationships, communication, How to Talk to Your Kids, Lifestyle, Love, Parenting, rules, Teenagers