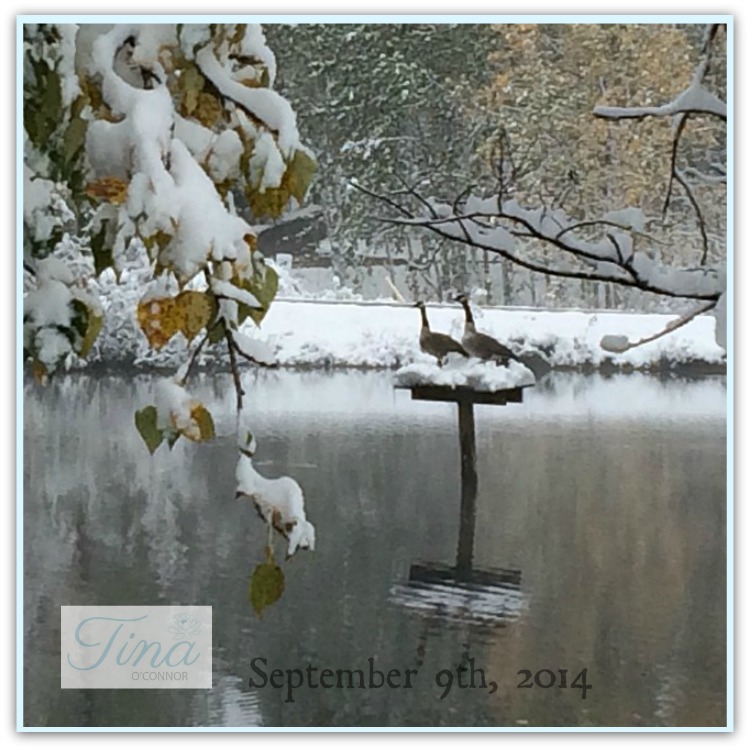 I know it is very early for this…
Usually, we hold out until at least Thanksgiving!
But I guess not this year.
In any case, I strive to find the beauty in each day and yesterday, I captured this: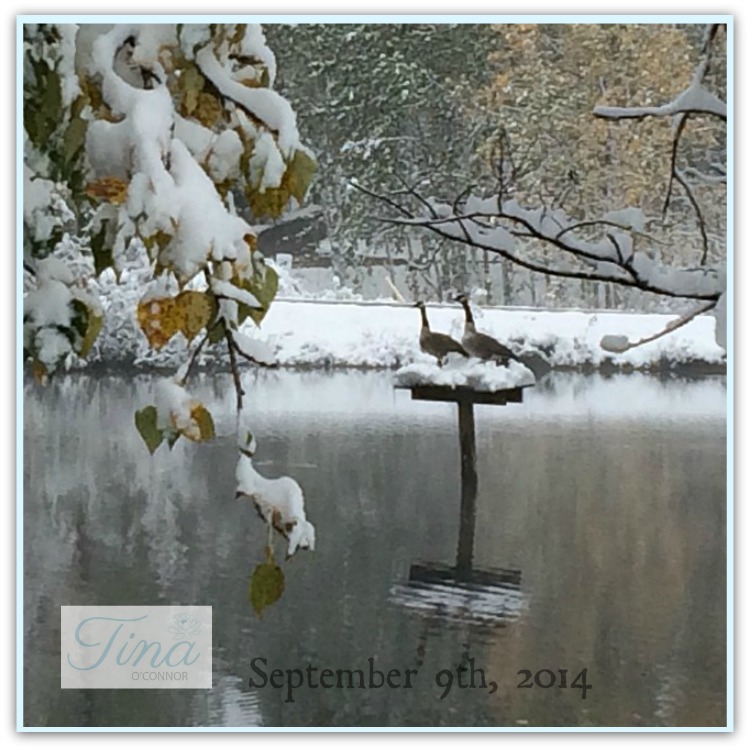 What a sweet couple!
#CanadianGeese #Snowfall #NatureShotoftheDay #Beautiful #Love
Now go find the beauty in your day!

The following two tabs change content below.
Tina O'Connor is an on-air personality and relationship expert who focuses on parenting, sex and lifestyle issues — with a feng shui twist. She is the author and creator of the popular "Be That" book series, whose titles include "Be That Girl," "Be That Mom" and "Be That Kinky Girl," providing women and couples everywhere with concrete strategies to achieve more balance, happiness, peace and success in their lives. Tina holds a BSc in psychology and is a certified feng shui practitioner and mom of three who appears regularly on Global, CTV and Rogers TV stations across Canada. She has also appeared as a guest on a wide variety of radio stations, from CBC to Playboy Radio. With her straight-talking approach and dynamic personality, Tina gives real-world advice with a flair for entertainment. She truly is "That Girl."
Latest posts by Tina O'Connor (see all)
Tags: Balance Your Life, Canadian Geese, Find the Beauty, Journey, Life, Nature Shot of the Day, Wordless Wednesday