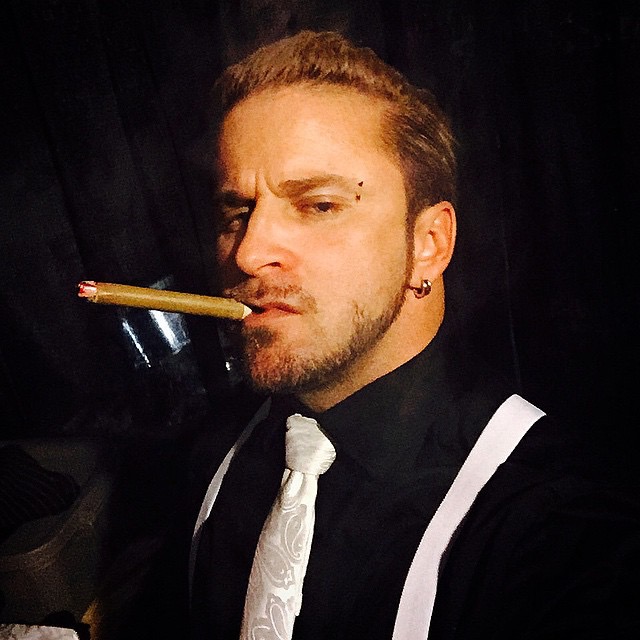 I had the pleasure of meeting Shawn Michaelz at the Taboo Naughty but Nice Sex Shows this year. Shawn and the boyz from Body Heat Canada were the feature entertainment for the ladies at the show this year, and when Body Heat hit the stage, the aisles would clear, and the exhibitors would be twiddling their thumbs while these boys did their thing. Admittedly, I snuck away from my booth a few times to see what all the fuss was about. After seductively stripping down to their g-strings, the boyz would invite ladies up to the stage for a little up close and personal time (lap dance). Stunned, I watched Shawn perform a perfect handstand and then drop his g-stringed crotch right on the lap of a willing lady. Mmmmmmm DROP!
I was intrigued by Shawn, and a little jealous of how easily Body Heat could steal the attention of almost every lady in the building.  It took 4 Taboo Shows in different cities before I actually introduced myself to Shawn, and by then I had a million questions I needed answered. Shawn agreed to oblige my curiosity with an interview, and was more than willing to open up about himself and his business.
Here's what I found out about this sexy, entertaining, down-to-earth guy.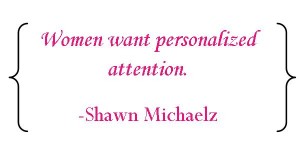 Is Shawn Michaelz your real name? No, it's a stage name. I don't think my real name is all that sexy.
How did you get into the business of Peeling? My friend owns a strip club just outside my hometown (Medicine Hat) and when the male strippers came to town, he needed topless male servers. I was one of his only friends that looked good with my shirt off, so he asked me. I did that three times. My friend said he thought I would be really good at stripping, and that I should try it. So, I did! That was 5 years ago.
How old are you? Where do you see yourself in 10 years? I am 32, and I'd like to be out of the business by the time I'm 35. I want to own my own business, like a car wash, and do what I love, which is building cars.
How do you like people to refer to you? Peeler, Stripper, Male Entertainer? Do all strippers call themselves "Goats"? I don't care what people call me, none of the names offend me. It's what I do! We call ourselves 'Goats', and it's an inside thing…our boss is always telling us what to do, where to go, and we made a joke one day that we are just like Goats. It stuck. 
What are the most important qualities a man should have to be successful in your line of work? Uniqueness, personality and showmanship. You have to be yourself, have confidence and use props. Personally, I suck at dancing, so we use smoke and mirrors to make me look good. I focus on what I am good at; acrobatics and handstands. While you need to be a good performer, you also need to be able to talk easily with the ladies after the show. Some guys aren't good at that, and it turns the ladies off.
What's the strangest thing that's happened to you in this business? The first birthday party I ever did, I pulled up in front of a church. I thought for sure it was the wrong address, so I called to verify. I was at the right address, and they told me not to worry and just to come downstairs. It turned out to be a daycare run in the basement of the church, and the ladies told me I had to be quiet because the kids were napping! I thought "I am going to hell for sure". There was no keeping it quiet!
Are you married or in a relationship? I am in a serious relationship.
Does your partner get jealous? No, we're very open about everything. (as an aside, Shawn's girlfriend is a bikini model…)
Do you choreograph your own shows? No! We have an amazing choreographer that we work with, Alexander Chung. He is amazing, and he thinks it's a blast working with us.
Do you get turned on when you are performing, or giving lap dances? No. It's just work for me.
What's your typical work week look like? What do you do for fun?  I work Wednesday to
Saturday and get Sunday to Tuesday off, unless we're touring, then I work every day. I have been so busy lately that I haven't had much time for anything. I like working on cars, spending time with my girlfriend, going out for dinner, and outdoor activities, like snowmobiling and camping.
Do women proposition you for sex often? Not often, but yes!
How do you let them down easily while still keeping them as fans? If they are being totally direct about it, I don't care if I upset them. I tell them flat out that I have a girlfriend, and that I am not interested. Period.
What qualities do you find sexy in a woman? I am very into a lady with personality, a mom-type personality. I really want kids.
What's the hardest part of your job? My penis in The Full Monty Shows! (ha ha) (Ladies, this is where they take it ALL off). You need to get a hard-on before, then pinch it off at the base. We cut the top off a condom, and use the base like an elastic to keep the blood in (it's like putting an elastic on your finger, and your finger turns all red). It hurts like a bitch!
What type of shows are your favorite? (Birthdays, Clubs, Stagettes?) The big shows are the best. When there are 50 to 300 women screaming and clapping, it's a total rush.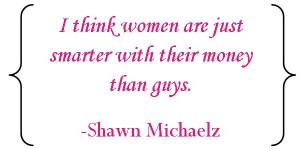 Is it easy to make all of the women in the audience happy? No! But it is our goal is to make the ladies happy and show them a good time, let them relax, let loose and have fun. If there's a lot of women, we will bring extra guys with us to walk around the show with their tops off just so everyone gets a little bit of special attention. Women want personalized attention.
Does your family support your career choice? I come from a religious family. My mom understands that it's just for show value and we (mostly) strip down to boxers and g-strings, so she's pretty understanding, but she does wish I could find a more 'moral' job. She's not really happy about it, and she knows I'm stubborn.
Do you have stalkers? Depends what you call stalkers! We have a fan base that likes to follow us around and come out to all our shows, and we encourage that. No one has ever followed me home, or anything like that.
How will you explain to your children what you do for work? I hope to be out of the business by the time my kids are old enough to ask, but I am an honest person. At the right time, I'll be open about it with them. I won't hide it.
Is it easy to get women to part with their money, or do you still have to be a good salesman? In my opinion, when women take their tops off, men are like "boobies!" and they throw $20 bills. Women will hold onto their $5, wave it in the air and want something more from us for it. I think women are just smarter with their money than guys!
Do you get jealous boyfriends or husbands tracking you down? Not really, though we have
had jealous boyfriends throwing ice or drinks at us…maybe because we're getting attention and they're not. Not sure why anybody would do that. We have also had guys come up to us after the show and say "what you were doing out there was amazing". It almost means more hearing "good job" from a straight guy sometimes than from the ladies. We do have a hard time getting people to respect us for what we do.
What is the most common question women ask you? "Are you straight?" Not sure why they think we're gay. If we were gay we'd be stripping for guys! We want to entertain women. We're not gay! I am straight, and all the men in Alberta that I know that perform are straight. There is a common misconception that male strippers are gay. Jealous boyfriends maybe putting that in their ladies ears?…"oh whatever, they're probably gay".
What advice would you give the women of the world on how to handle their stripper, or stripper experience? We encourage touching and lap dances. We want you to have a good time, and do whatever you're comfortable with. Let loose as much as you can.  If we're ever around, catch a show. It's a good night out just for the ladies.
Check out one of Shawn's Shows RIGHT NOW (You're welcome!).
Feel like "stalking" Shawn or the boyz of Body Heat? Here's how:
Twitter: @bodyheatcanada
Instagram: @bodyheatcanada
The following two tabs change content below.
Tina O'Connor is an on-air personality and relationship expert who focuses on parenting, sex and lifestyle issues — with a feng shui twist. She is the author and creator of the popular "Be That" book series, whose titles include "Be That Girl," "Be That Mom" and "Be That Kinky Girl," providing women and couples everywhere with concrete strategies to achieve more balance, happiness, peace and success in their lives. Tina holds a BSc in psychology and is a certified feng shui practitioner and mom of three who appears regularly on Global, CTV and Rogers TV stations across Canada. She has also appeared as a guest on a wide variety of radio stations, from CBC to Playboy Radio. With her straight-talking approach and dynamic personality, Tina gives real-world advice with a flair for entertainment. She truly is "That Girl."
Latest posts by Tina O'Connor (see all)
Tags: Be That Guy, Body Heat Canada, Boudoir Rouge, Fantasy, Interview, Male Entertainer, Men, Performing, Sexy, Shawn Michaelz, Stripper, Taboo Show