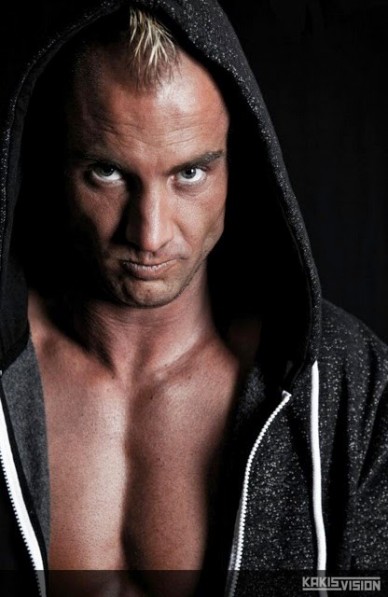 My latest book, Be That Kinky Girl
, released in November 2014, and the first place I took my new baby was the Taboo Naughty but Nice Sex show in Calgary. To quote myself from my new book,
"…male strip joints are few and far between. Ain't nothin' sexier than a hot, sexy man who can dance while taking his clothes off just for you. If you can find one and convince your partner to go with you, head to the male strippers." -Tina O'Connor, Be That Kinky Girl 
In my book, I was expressing my frustration about the apparent lack of male strippers available to us women. The ladies nights at Dewey Stevens were a thing of the past, and at 38, I was ready for a little eye candy. When what to my wandering eyes should appear in front of my booth at Taboo? 4 handsome gents dressed in full uniform, who proceeded to slowly remove those uniforms for a full stripper photoshoot!
Talk about distracting. This was my first introduction to Hudson Hawk, and the Boyz of Boudoir. These guys were just proving that I was wrong about the male strip joints being few and far between; they were there, I just didn't know about it. "Ask, and you shall receive?"… Thank you, Universe! I did make sure to schedule a girls night out at Boudoir, (which is a story reserved  for another day) but have not yet seen Hudson there! Oddly, I kept running into him at other venues, so I decided to ask if he would get up close and personal with me, on my blog, of course. Here's what we talked about.
What exactly do you do? I work at Boudoir Rouge in Calgary as an entertainer on Friday and Saturday nights, and I used to work in Cabo San Lucas Mexico Sunday to Thursday there, doing entertainment at a couple of clubs (Pink Kitty and Las Varitas Cabo), and also personal training, cooking and hands on shopping training for people there.
How old are you? 29, and holding.
How long do you think you'll keep stripping for? As long as I keep looking 29, I'll keep doing it!
Is Hudson Hawk your real name? No! It's a stage name that my good friend and I came up with. I liked the idea of having a First Name and an animal at the end, plus I liked the double H. I had my Mohawk before the name, and realized later that there is a movie with Bruce Willis called Hudson Hawk.
What else have you done in your life? I've been cooking for 15 years. I started as a dishwasher, and worked my way up from the bottom, working as a sous, and head chef for 7 years. I am heavily into body building and training. I've done some fitness modeling and have been a certified fitness trainer for over 8 years. I had been training at health clubs around Calgary, and I then I took on a high profile client who was very into fitness. I trained him, told him what to eat, and would even make food for him. I turned what I was doing for him into a program, and started a company offering high performance fitness training and custom diets. The company grew quickly for 4 to 5 years, and I was featured on X-Weighted, which is similar to Biggest Loser, Canadian style. I started feeding and training higher profile clients from the CFL to the NHL. I am known with the Flames. When they are off hockey, they are still required to maintain a certain percentage of body fat. I think in Edmonton it's 11.1%, and in Calgary it's 10.5%. In the off season, the players aren't training as much, so in the summer I would feed some hockey players. I even fed 5 top prospects for the Eskimos and the Stamps. Eventually, feeding and doing custom meals became too much. I needed to lease a kitchen, and there were health services and permits to deal with. I ran a special for my business using daily deals, and my business ended up growing faster than I could accommodate. So, I decided to turn it into an online program so people can have personal training at home. 
How did you get into the business of "peeling" (dancing, stripping, exotic entertaining)? About 3 years ago, one of my friends was managing at Risque Rouge, and they needed a doorman. I was training during the day, so I had my nights free. For 4 months, I worked 7pm to 3am. Working at Risque Rouge, there were always opportunities for me to remove my shirt. The female dancers would always say "you should go dance…go on!" It was actually the Girls of Risque that influenced me to go into dancing! I worked for Canadian Playboyz for about 1 year, and now I focus my energy at Boudoire Rouge Fridays and Saturdays from 9pm to 2am. The rest of the time, I live out of a suitcase. I love the travel.
Have you had any formal "stripper" training? No, no instruction at all. It's just been complete trial and error. If a girl laughed and pointed, I would make a note never to do that again! The pole tricks I do have also been self-taught.
What sets you apart from the other guys? I am the witty one, and I am also known for my strength. Whenever we have push-up challenges…they lose!
Are you married? No. It's really hard to have relationship with my lifestyle. It's not fair to someone else. You are always on the road, so the physical aspect is tough. You are only in one place for 2-3 days, or 4 months. It's a busy lifestyle for me, but I have lots of friends everywhere I go. I don't have nearly as much alone time as you might think. I have been in long relationships all my life and I am just looking out for me right now.
What else do you like to do with your time? I am totally into movies and music, tanning, snorkelling, video games, and I spent a lot of time on social media.
How do you keep all your fans happy? I always make sure I answer them and give them attention. I dedicate about an hour and half every day to respond to my social media messages.
Do you have stalkers? Well, I definitely have had underwear left on the door handles of my car, and honestly, some girls do get really attached to their "entertainer".  I have a really big heart.
What do you think women really want out of their "male entertainer" experience? Well, if they've never seen a male entertainer before, they are usually shocked by the pole tricks. There are 2 types of women at our shows, ones that have been before, and the ones that haven't. I really like to engage the crowd, and bring them up on stage and teach them some pole tricks. Girls want to be entertained. We want the girls to feel important. I like to make eye contact, and use flashy, quick movements. 
How much time do you spend taking care of your body? I have had to change my build slightly to suit exotic entertaining over the last few years. I've had to slim down. With the pole, having bigger legs is not as great! I shave everywhere, and I tan. When I'm going to Cabo, I only need to tan 1-2 times per week. I still spend 1 hour per day, 5 days a week, at the gym. But it's not just the gym! It's 100%of both food and exercise.
"Abs are not built in the gym, they are revealed in the kitchen." –Hudson Hawk
What is the weirdest thing that's happened to you in this industry? It's funny, not weird, but when I am in Cabo, they go crazy for me! Screaming "Canadiana". It's awesome. Another time, there was a group who was hearing impaired at Risque Rouge. It was a wedding party. I happen to be fluent in Sign Language (one of my family members is hearing impaired), so I signed "Congratulations and have fun" to the Bride-to-Be. They loved it. As I was performing, I could see everything they were asking to each other ("I wonder how old he is?) with their hands. It was cool.
Do you get propositioned by women often? Yes, and I do find it flattering. But I have an unwritten rule; I don't date or engage with dancers or fans.
Do you get turned on when you are dancing? It's an adrenaline rush like no other. The crowd is roaring and screaming, and you can feel the energy. You're like a wresting character, feeding off the crowd, trying harder as they scream louder. I am turned on…as a rush, like I'm rarin' to go! When I first started dancing, I would get all sweaty, nervous and have butterflies before a show. I still get the butterflies but it's more from excitement now. During a lap dance, I use my eyes, and don't talk a whole lot while I'm giving that kind of show. We have a private rooms for private dances at Boudoir Rouge, and there are cameras everywhere. There is a strict no touching policy, but we try to get as close as we can without touching.
Do you have any tattoos? Yes, 2, both of people's names.
What do you look for in a woman? Personality and discipline, a direct person who doesn't beat around the bush, who is direct and honest, mature, and who wants the same things as I do. There must be a physical attraction and energy, a magnetism, and communication; the ability to hold good conversation is important.
Well ladies, he cooks, he's fit, he can do crazy stuff on a pole, and he doesn't stay in one place for too long…he's Hudson Hawk. Him and the Boyz from Boudoir Rouge are ready to show you a great time, whether it's a night out on the town with the girls, or a steamy date night with your partner, heat things up with a night at the rippers. Tell 'em Tina sent you. It won't get you a free private dance, but it will give you an excuse to talk to the guys.
Want to stalk, I mean, keep in touch, with Hudson Hawk? Here's How:
Boudoir Rouge 
Facebook Hudson Hawk
Instagram Hudson Hawk
To your sex-ess,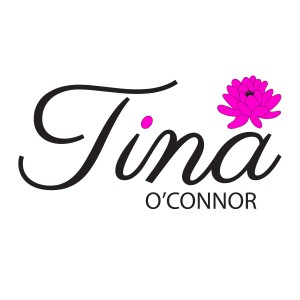 Check out my books!
The following two tabs change content below.
Tina O'Connor is an on-air personality and relationship expert who focuses on parenting, sex and lifestyle issues — with a feng shui twist. She is the author and creator of the popular "Be That" book series, whose titles include "Be That Girl," "Be That Mom" and "Be That Kinky Girl," providing women and couples everywhere with concrete strategies to achieve more balance, happiness, peace and success in their lives. Tina holds a BSc in psychology and is a certified feng shui practitioner and mom of three who appears regularly on Global, CTV and Rogers TV stations across Canada. She has also appeared as a guest on a wide variety of radio stations, from CBC to Playboy Radio. With her straight-talking approach and dynamic personality, Tina gives real-world advice with a flair for entertainment. She truly is "That Girl."
Latest posts by Tina O'Connor (see all)
Tags: Be That Guy, be that kinky girl, Boudoir Rouge, calgary strip clubs, Entertainment, fm entertainment, Hudson Hawk, Interview, Male Entertainer, Stripper, tina o'connor, Up Close and Personal