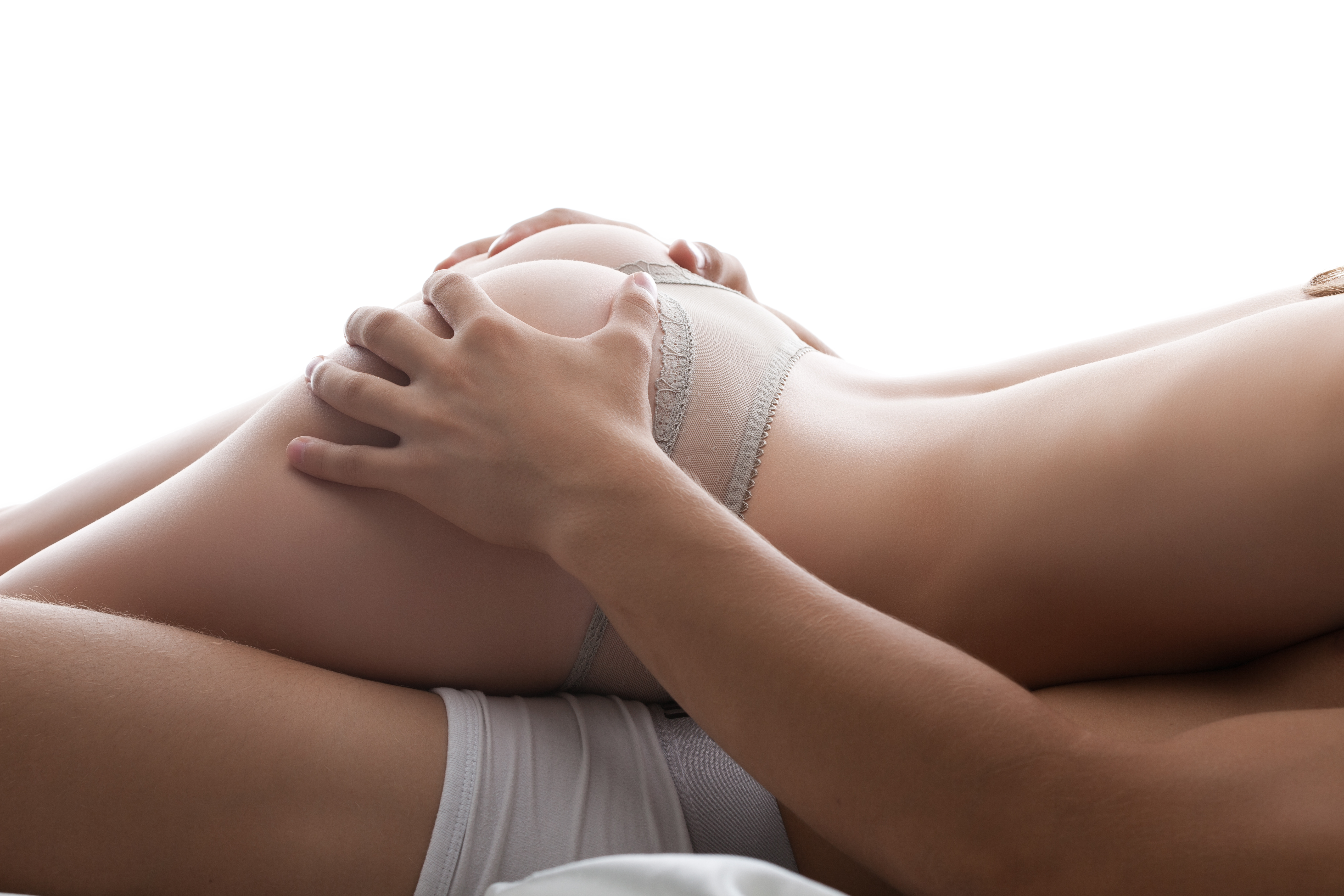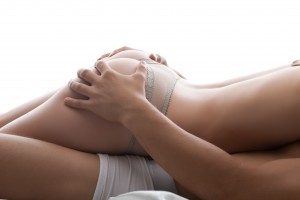 Date nights are an important way to spend quality time with each other. If you're new to a relationship, dates are an amazing way to get to know each other better. If you're in a long term relationship, a date is a great getaway from the everyday, and an opportunity to reconnect and re-kindle your friendship and passion. Scheduling your dates weekly, or monthly, ensures that you do cool things together regularly, yet scheduling dates can also be stressful; what are you going to do together every week?  How much is it going to cost? Can you find a babysitter? Will you get what you want out of it… Sex? Romance? Tenderness? Deeper connection and more communication?
The honeymoon phase in any relationship usually ends quickly, and inevitably you will settle into a routine. Keeping the heat between your sheets will take effort, especially when you are busy, stressed, or tired, but that effort doesn't have to be difficult. Show your partner you care by preparing an easy, steamy home date guaranteed to add passion, and increase the sexual tension. Your relationship should be the focus of any date, so turn the electronics off and get ready to get busy, at home.
Here's 5 date ideas that will keep your home fires burning night after night:
Dinner in the Buff. Surprise your partner by cooking dinner for them in your birthday suit. Have them sit patiently and watch as you prepare a delectable feast for two. Protect your assets by wearing an apron! Things can get really exciting if you encourage them to get naked too, and help you prepare your meal.  Spin that lettuce, and watch each others body parts jiggle. Taste the soup, off of each other. Gently brush your naked body on his as you  reach to grab the can opener. Whether you're naked or not, the dinner must get cooked, and then eaten. And the dessert is sure to be sweet, no matter where you end up eating it. What a way to build up an appetite!
The Massage Parlor. Turn your bedroom into a massage parlor by using candle light, or by adding red/pink scarves over your lamps to create a relaxing, sensuous zone. Heat up the massage oil (put it in a jar of hot water), pull out a few of your most plush towels, roll them up and display them on the bed. Lay out a housecoat for your partner. Turn on soft, sensual music, and add some essential oils to the pillows.  Invite your partner into the room, and get into your "masseuse role". Ask them to remove all of their clothes, and get comfy cover under the sheets, and tell them you will be right back! Get the warm massage oil, a drink of water for your partner, and change into your "sexiest" outfit. Give your partner the massage of their lives. Avoid fully touching their "sexual parts" for as long as possible, but feel free to tease them with gentle, "accidental" touches close to their most sensitive parts. Feel free to get right on top of them, and use your own special parts to massage them. Do not expect a massage in return. This is a gift to your partner, and if you do it right, (and they don't fall asleep), you'll both win!
The Strip Game. This one has a few different variations, but the goal is the same; the clothes have to come off, sloooooowly. Variation A: The Game. Grab your favorite board game (monopoly, or scrabble),  deck of cards, cribbage or backgammon board, and settle in for a cozy night game night, with a twist. Make up your own rules, (ie, every time you land on someone's property in monopoly,  an article of clothing has got to go), and just enjoy spending some quality time together. Everyone wins with this game! Variation B: The Art of the Tease. Get dressed up in something that makes you feel sexy, and then add a few layers of clothes over top. Turn on some sexy music ("You can leave your hat on", by Joe Cocker?), put your partner in a chair, and dance your ass off for them, while slowly, and sensually removing your clothes. Give them little peeks of your parts, and remember that showing less is always more with the strip tease. Gently and tenderly help them remove their clothes. Remain in control, and try not to giggle as you become their fantasy.
The Bed Picnic. Prepare a "picnic style" lunch or dinner, with finger ready snacks, and set your bed like you're having a picnic. Spread a table cloth on the bed, use a breakfast tray or platter to display your feast in the middle of the bed, and be sure to have plates, napkins and cutlery laid out. Complement your meal with your favorite beverage (for me, it's wine!), and set the lighting to suit the mood. Invite your partner to dine with you on the bed. Eating dinner in an extraordinary place, like your bed, makes eating together more special, and dates that start in the bedroom usually end well! This is an opportunity for you to connect away from the mess of the kitchen and the responsibilities of your home. You'll chat, eat and bond in bed, and the rest will be history. Let's not forget the dessert…
Blind Dessert. This dessert is quite the treat for both of you, and one that you'll want to repeat over and over again! Prepare a tray of delicious, bite sized goodies for your partner, but DO NOT let them know what you are up to. The element of surprise is key to this date. Dessert ideas include bite sized fruits (Pineapple, strawberries, blueberries, raspberries), candies (jelly beans, chocolate, gummies), morsels of cake, nuts, dried fruits, marshmallows…whatever you and your partner enjoy eating is free game. Add a jar of chocolate sauce or a can of whip cream, and you've got all you need to get playful with your dessert. If you plan to do this in your bedroom, protect your bed with a tablecloth so you won't worry when things get out of hand. Tell your partner that you have a special surprise planned for dessert, and invite them to get comfortable. Now it's time to play with the senses. Blindfold your partner (with a tie, scarf, wrap, or silk belt), and make sure they cannot see. Removing a sense, like sight, heightens all of the other senses, and your partner will be keenly listening and eagerly anticipating your next move. Let them know that it is time for dessert, and begin to feed them from the tray you prepared. Have them try to guess the foods as each item nears their mouth, and also once they have sampled your wares. Make a game of it. They won't know what's coming, so you may need to provide guidance. with your words..like "open up", "lick", "bite" "don't bite" or "suck". Feed them off of your body parts, and eat your own dessert off of their body parts. Make a point of switching who gets blindfolded for this dessert, and get playful with the senses.
Your bedroom is an excellent place to explore each others bodies and connect with each other in ways you may not have thought of before. Get creative, and do something different at home tonight. You don't have to go out to have fun together, you just have to make it a priority and plan ahead a little. Being romantic doesn't have to be difficult. It's always the simple things in life that have a huge impact. You thought about them. You cared enough about your relationship to do something special, like lighting some candles, or preparing a special dessert, or bringing home flowers. They were on your mind. You would do anything to make them happy. They are special to you. Important. Say it all in what you do, and how you do it. The impact your effort will have is astronomical.
For all you parents, this is your reminder that a lock on the bedroom door IS a good idea for your peace of mind. Use it.
Happy Home Dating!
XOXOXO,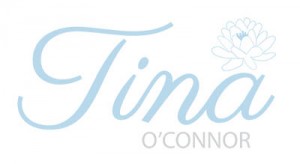 Get more kinky tips in my latest book…Be That Kinky Girl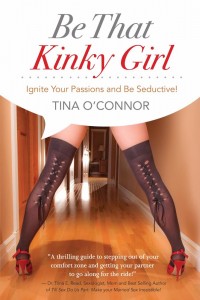 The following two tabs change content below.
Tina O'Connor is an on-air personality and relationship expert who focuses on parenting, sex and lifestyle issues — with a feng shui twist. She is the author and creator of the popular "Be That" book series, whose titles include "Be That Girl," "Be That Mom" and "Be That Kinky Girl," providing women and couples everywhere with concrete strategies to achieve more balance, happiness, peace and success in their lives. Tina holds a BSc in psychology and is a certified feng shui practitioner and mom of three who appears regularly on Global, CTV and Rogers TV stations across Canada. She has also appeared as a guest on a wide variety of radio stations, from CBC to Playboy Radio. With her straight-talking approach and dynamic personality, Tina gives real-world advice with a flair for entertainment. She truly is "That Girl."
Latest posts by Tina O'Connor (see all)
Tags: Balance Your Life, be that kinky girl, best books on self help, better relationships, date night, home dates, kinky, Love, romance, self help for couples, sex